Wellness Events
WEEKLY WELLNESS PROGRAMMING
The Wellness and Student Life Programming Assistants are student-staff that work for the Office of the Dean of Students and run weekly programs aimed at building community and helping students to connect, have fun and relax. In addition to the Wellness and Student Life Programming Assistant programming, Trinity also offers some additional weekly wellness programs. Follow us on Instagram @ForTrinStudents to learn more about upcoming events.

MINDFUL MOMENTS: Would you like to be more calm, confident, and connected? Join free weekly online sessions, for the Trinity community, to practice secular mindful meditation techniques that increase your relaxation and focus. Follow this link for more information on the Mindful Moments program.
Trinity Mindful Moments runs on Thursdays from 4:15 – 5:00 pm in the Abbott Room (starting Thursday September 14th). This is a drop-in program for all community members.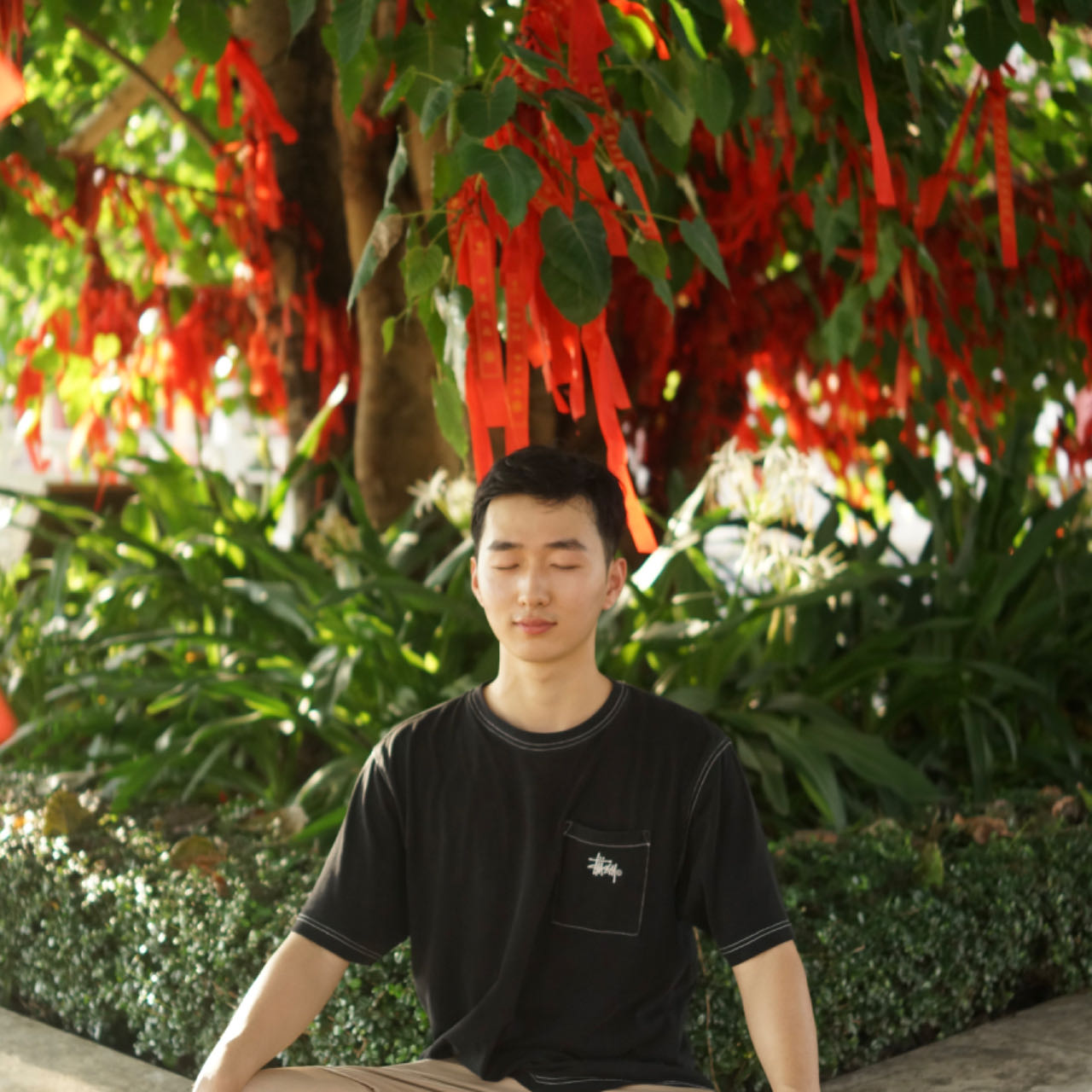 Meet Trinity' Mindful Moment's Facilitator – Song Ge
Song, a dedicated mindfulness practitioner, holds MEd degrees in Developmental Psychology and Education from OISE. Since 2010, Song has delved into Eastern Zen culture, traditional Samatha-Vipassana, and Western mindfulness practices. With a focus on well-being and personal growth, he has explored psychology, psychotherapy, and mindfulness applications, completing the Mindfulness-Based Stress Reduction course and training in the University of Toronto's MindFIT and Applied Specialization in Mindfulness Meditation programs.
CREATE AND CONNECT: AN ARTS-BASED WELLNESS PROGRAM AT TRINITY COLLEGE 
Create & Connect provides a variety of arts-based experiences that help students develop their self-awareness, recognize their strengths, and cultivate a sense of autonomy and agency over their holistic well-being. Each 90 minute event is led by two facilitators and designed to help students de-stress while engaging with others and the arts to support their social, emotional, spiritual and intellectual wellbeing. Sessions draw on experiential learning theory, mindfulness and research on student development and wellbeing. Art forms include narrative writing, visual art, poetry and improv.
Time: The program will run once a month throughout the winter 2024 semester
Sign-up: Students can register through the CLNx
WELLNESS SPACE
Located in the front hall of St. Hilda's College, the Abbott Room is a space dedicated to the health and wellness of the Trinity student community. The fall 2023 Abbott Rom schedule will be posted in early September.
UPCOMING WELLNESS EVENTS
Students, take a break from the stress of academic life, and enjoy some relaxing and fun activities! During the fall and winter terms, the Wellness and Student Life Programming Assistants organizes a number of exciting wellness events. Monitor your email for information about upcoming events!
Fall 2023 programs will be updated soon!